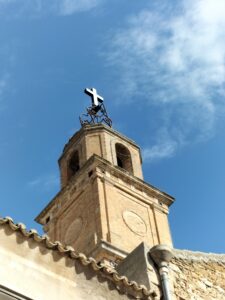 Welcome to the Italian Connection page for those of you who do not speak Italian, but wish to connect with your Italian traditions and culture.
WHERE ARE WE SITUATED ?
San Paolo di Civitate is a town and comune in the province of Foggia in the Apulia region of southeast Italy.
San Paolo di Civitate was historically an Arbëreshë settlement, the inhabitants however no longer use the Albanian language but speak San Paolese dialect and Italian.
San Paolo was founded in the mid-15th century, mostly as a colony of Albanians.
Nearby had existed since the 1st millennium BC an ancient town of the Daunians, Teate or Tiati, known by the Romans as Teanum Apulum. Formerly known as San Paolo dei Greci, it was renamed San Paolo de Civitate in 1641.
In the Middle Ages, known as Civitate, the old town was the site of the Battle of Civitate (1053) between Papal and Norman forces.
Civitate was the seat of a diocese in the 11th century, when its bishop Amalgerius or Amelgerius took part in two provincial synods in 1061 and 1062. In 1302, shortly after his destruction of the Muslim settlement of Lucera, the Angevin King Charles II gave permission to a small group of Saracens originally from there to settle as a community of their own in Civitate but it never became of any significance. From 1545 to 1550 its bishop was the celebrated astrologer Luca Gaurico. In 1580, the seat of the bishopric was moved to San Severo. No longer a residential bishopric, Civitate is today listed by the Catholic Church as a titular see.
AN INTRO TO WHO WE ARE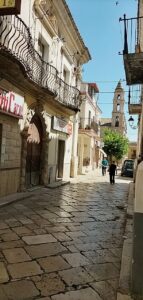 Desaleo is a non-profit association recognized at regional and national level in Italy and its purpose is to promote all kinds of activities for the common good,
improving our community and social life.
It was born as a meeting place for ideas and paths and open to suggestions.
Through the realization of social, cultural, educational, sporting, recreational activities,the enhancement of the environment, using the resources of the territory and the traditions that characterize it, we hope to play an important and innovative role towards human growth and socio-cultural enhancement.
Youth, integration and social development, sustainability, disability, volunteering; youth policies, social agriculture, entertainment; information; music; sport; interculturality; fight against discrimination; youth planning, at local, European and international level; Sustainable Development; recovery and protection of the historical and cultural heritage; creativity; work; Research; economic and social planning; environment; migration; ethical business, active citizenship, immigration.
To achieve these objectives, DeSaLeo makes use of existing structures such as Broadcasting activities, Musicians, Poets, and other entities present within it for the conservation of musical, historical and conservation traditions of the territory by proposing events and projects.
I hope this short introductory article helped to portray who we are and what drives us to continue to be a tool for cultural growth not only in our province, but even more exciting, now it will become a way to reach out and connect with our countrymen across the globe, so keep in touch and visit this page as I will be passionately sharing with you news articles from Italy, including our amazing traditions and culture.
Ciao for now !